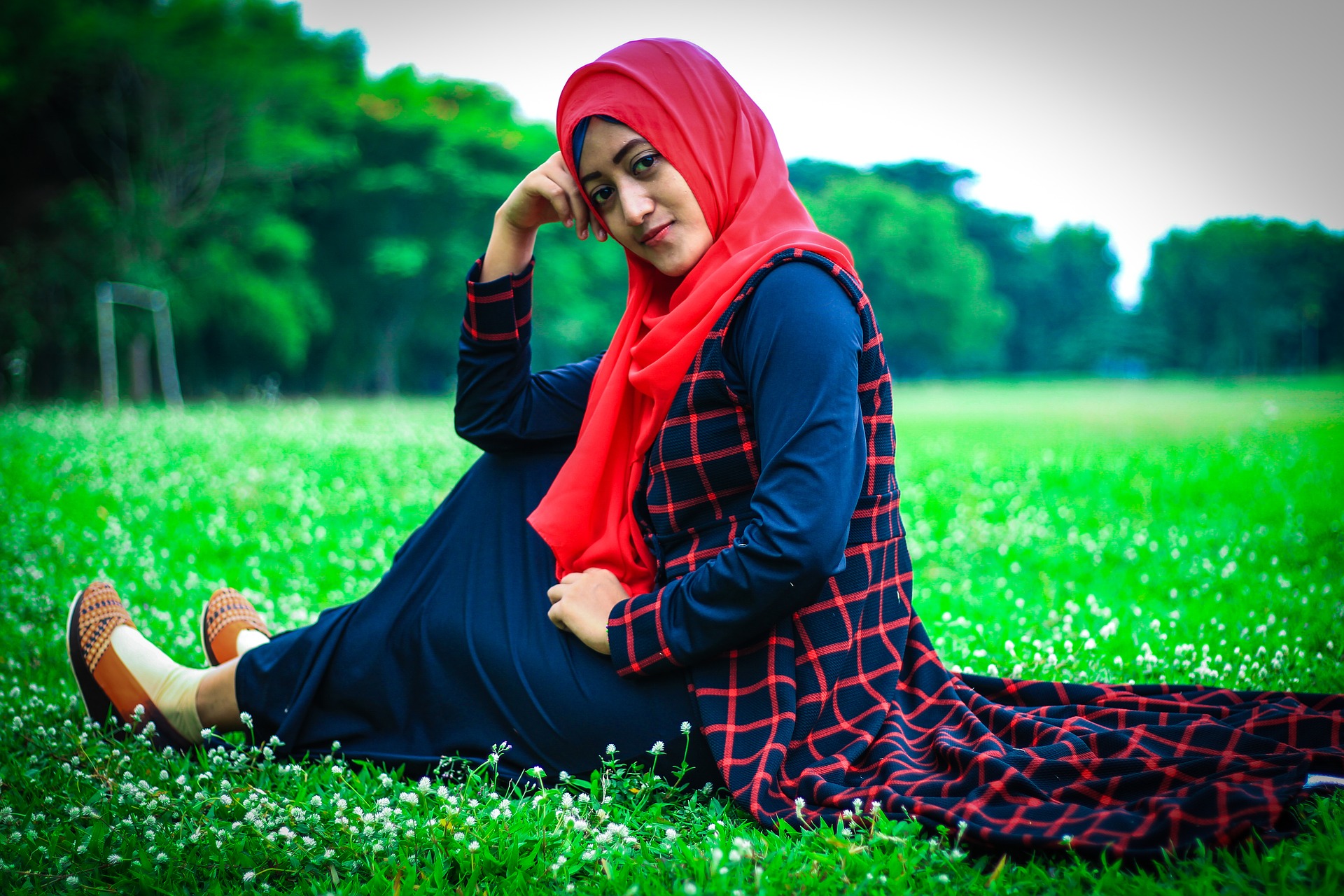 Modesty Fashion: A $283 Billion Market Here's How to Get It Right
Dr. Mohamad Chehade , MLC Media, January 2020
The modest fashion industry is worth $283 billion worldwide. The global Islamic clothing market alone is expected to reach $361 billion by 2023. It's no surprise that fashion houses like Dolce & Gabanna, Burberry, Mango, and DKNY have all ventured into the world of modest fashion, but they are still having trouble tapping into Muslim consumer needs.
Writing about D&G's collection of abayas (a cloaklike outer covering many Muslim women wear), for example, Requaiya Haris wrote in the Guardian, "This range rather looks like an appropriation of existing traditions without giving them any real recognition."
According to Haris, rather than convey the idea that the collection is truly for Muslim women, it instead reinforced the idea that western designers control global fashion.
Similarly, Aaleen Zulquarnain, writing for HuffPo, said that for some Muslim women there is nothing exceptional or remotely noteworthy about this line at all. Others criticized the D&G line of abayas for its drabness, as all the pieces were black and white and looked almost identical in silhouette.
Alia Khan, founder and chairwoman of the Islamic Fashion and Design Council (IFDC), says many brands miss the mark when they attempt modesty lines aimed at Muslim consumers.
"These brands prove to their audience that they haven't done their due diligence," Khan says. "In some cases, it was a bit offensive because we had feedback like, 'I feel like they want me to wear my grandmother's tablecloth because they've kind of pigeon-holed me into a certain image that they have of me that is absolutely not true.'"
Given the purchasing power of Muslim luxury consumers, Western brands may now be taking cues from the prestigious modest fashion event Pret-A-Cover, which took place in Dubai. Emerging designers, including Czech designer Mirka Talavaková of Talabaya, Indonesian designer Diana Rikasari of Schmiley Mo, and Chicago-based designer Shahd Alasaly of Blue Meets Blue, gathered to share their visions of modest fashion with the fashion elite. Collections featured silk gowns, colorful chinoiserie prints, and embroidered dresses .
The event was organized by the (IFDC), after Khan's own focus groups confirmed that Muslim consumers are less impressed by big-name collections, especially when they fail to appreciate the needs of their target market.
Khan told Fast Company that brands are having trouble understanding what makes Muslim women tick. "They don't understand that this audience is just as stylish and demanding of their fashion wardrobes as anybody else."
Shahd Alasaly's Blue Meets Blue collection is one line that has seen success as it is also influenced by American culture and her life in Chicago. Alasaly's designs combine modesty and high-end evening wear in loose fitting collections that provide a bit more coverage. The brand's social mission also sets it apart. Blue Meets Blue clothes are made by refugees to the United States, many of whom come from Muslim majority countries. This underlines the importance of corporate social responsibility, diversity and inclusion initiatives, which many brands still lack, in addition to more efforts to close the gap on the learning curve.
Other designers are focusing on function in designing activewear and swimwear for Muslim consumers. Nike is releasing a new Victory Swim line of modest swimwear the first week of February 2020, featuring modest separates and a special hijab that stays in place during vigorous swimming.
"Nike believes if you have a body, you're an athlete," says Martha Moore, vice president and creative director behind the design. The design team studied the cultural nuances and worked to find the right fit for swimmers who prefer modesty wear.
"When we started with the idea, we thought it was going to be a jumpsuit," says Moore. "We were schooled. We were basically told, 'No, it's not about body conscious, it is about body skimming.' And that really was a new paradigm for us to think about. What would that mean in terms of fabric? What would that mean in terms of fit? What would that mean in terms of support? And what would that mean in terms of hair management? That's really where we started, those four big ideas," she says.
The company also went through 55 different designs before finally selecting a hydronamically designed hijab that stays in place while the user swims. The suits are also made from nylon, to avoid the fabric filling with water and to reduce drag. Built-in gills allow water to drain, and the built-in bra provides support.
Modest fashion isn't a passing fad; it will always appeal to Muslim women. Only brands that recognize this truth will enjoy enormous, long-term payoffs.
References
Muslim Fashion Is A $254 Billion Market But Big Brands Can't Crack It, Fast Company, available at: https://www.fastcompany.com/40559445/these-startups-nailed-muslim-fashion-burberry-and-dkny-did-not (accessed January 24, 2020)
Islamic Clothing Market Size, Share & Trends Analysis Report By Product, By Region And Segment Forecasts, 2018 – 2025, by Grand View Research, available at: https://www.reportlinker.com/p05741322/Islamic-Clothing-Market-Size-Share-Trends-Analysis-Report-By-Product-By-Region-And-Segment-Forecasts.html (accessed January 24, 2020)
Nike Is Launching Modest Swimsuits, Glamour, by Macaela MacKenzie, available at: https://www.glamour.com/story/nike-is-launching-modest-swimsuits (accessed January 24, 2020)
Nike Courts a Growing Muslim Market with Innovative,Modest Swimwear, Quartzy, by Mike Bain, available at:
https://qz.com/quartzy/1764290/nikes-modest-swimwear-courts-a-growing-muslim-clothing-market/ (accessed January 24, 2020)
Introducing the Nike Victory Swim Collection, Nike News, available at:
https://news.nike.com/news/nike-victory-swim-collection-official-images-and-release-date (accessed January 24, 2020)
Contact us today for authentic engagement with Muslim audience.