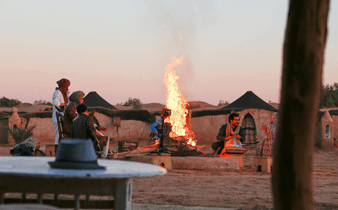 Virtual Reality for Storytelling and Social Good
While virtual reality studios in North America and Europe develop VR for the gaming and education industries, Doha's Contrast studio quietly explores VR's impact on storytelling and social good.
The studio recently teamed up with Oculus to launch its virtual reality app Al Jazeera Contrast.
"We wanted to give our audiences more compelling, character-driven stories from the world's most under-reported regions," says Contrast producer Joi Lee.
But what really makes Contrast different from other immersive studios is its mission to provide the people in those regions with equal-access to emerging technologies like VR.
Virtual reality and storytelling
Contrast's in-house productions are similar to the award-winning documentaries produced by its flagship Al Jazeera.
"Since virtual reality is slower-paced and experiential, viewers can connect to people and the world in new ways," says Lee.
Indeed, viewers are completely immersed in the stories they consume: they can interact with their surroundings, engage more of their senses, and experience events and people as if they were there.
VR documentaries focused on the stories of real people can put a human face on global issues that might otherwise seem distant or unrelatable.
There is also evidence to suggest that narrative communication can reduce resistance and change attitudes, which have a powerful impact on behavior.
The cognitive and behavioral sciences offer insight into how beliefs are cultivated, processed, and then potentially changed through communicative activities like VR.
Public relations research considers how persuasive narratives can influence crisis management, health communications, public policy, and consumer products.
"My People, Our Stories"

Contrast partners with brands, nonprofits and NGOs like Amnesty International and Journalists for Human Rights to produce films and run workshops in the Middle East, Africa and South America.
Running educational workshops in the Global South is a core part of the studio's identity: "The 'My People, Our Stories' initiative is an important strand in our DNA," Lee said.
Participants receive 360-degree cameras donated by Samsung, along with training and editorial support by the Contrast team – all free.
The studio recently partnered with World Vision to hold a workshop for Syrian teens living in Zaatari, one of Jordan's largest refugee camps. 
Written, shot and directed by teenage refugees, "7 Stories for 7 Years" is a collection of short films to mark the seven years since the conflict in Syria began.
"Making the technology accessible to the communities we engage with is an important part of what we do," says Lee. "And we work with local freelancers and production talent whenever we can."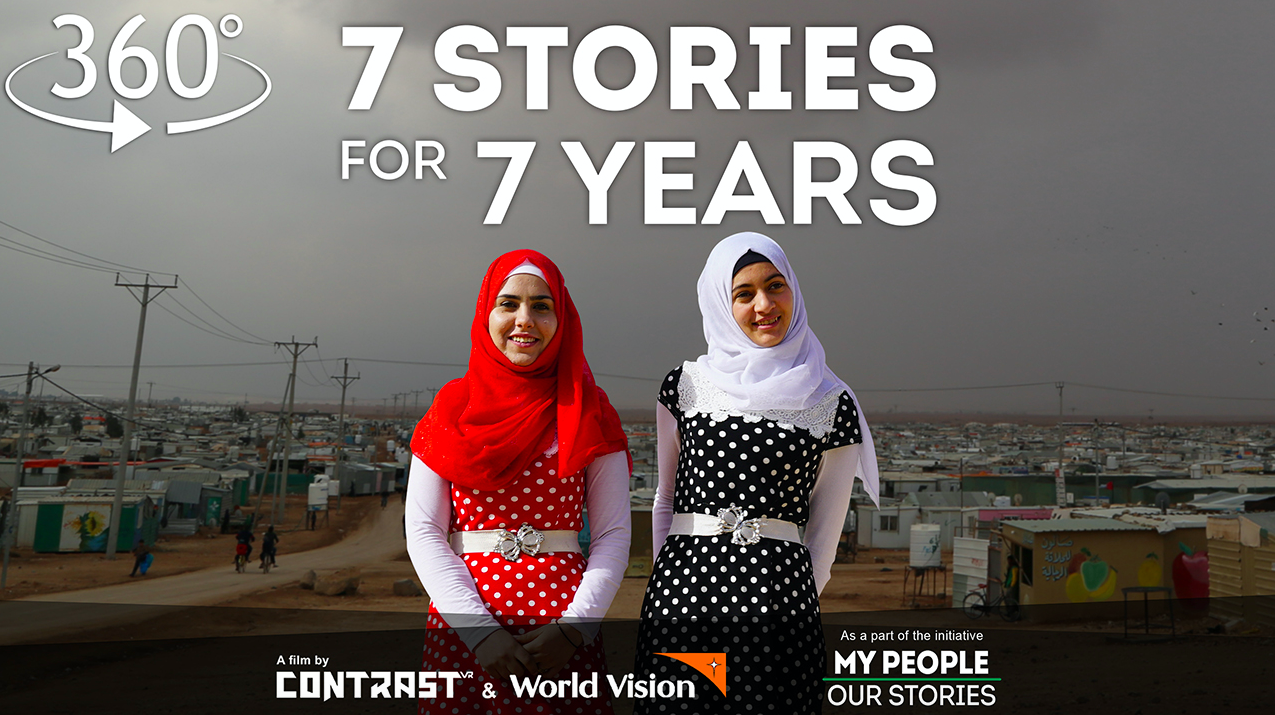 Virtual reality and social good
Contrast's films shine a light on environmental devastation, inequality and conflict in areas often ignored by the Western media.
In conjunction with Al Jazeera's 101 East, the studio produced "The Curse of Palm Oil," which explores deforestation in Malaysia and its effect on the country's indigenous peoples.
Other films like "Oil in our Creeks" consider the long-term effects of the 2009 Shell oil spill in Nigeria, and Morocco's disappearing oases due to climate change and desertification.
After filming in Nigeria, Contrast worked with A Whitespace Creative Agency in Lagos to host a pop-up screening under a Nigerian bridge.
"We wanted to show the documentary in the country it was filmed in, and create an opportunity for people in the developing world to view VR stories in the headset," Lee said.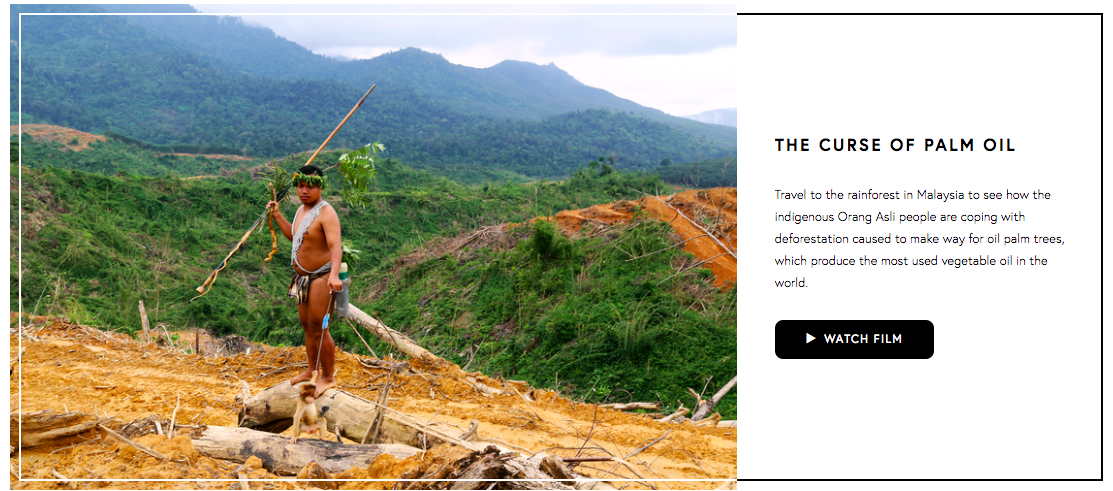 Supplemental content like videos and photo galleries are also available on the Contrast app.   
"It's a more holistic approach to storytelling," says Lee. "The linear content helps audiences understand the issues more in-depth."
Upholding journalistic standards
Unlike most news organizations today, Al Jazeera still allocates a large portion of its budget to getting journalists on the ground in under-reported regions.
And in line with its mission of making emerging technologies more accessible in the developing world, Contrast takes a similar approach by prioritizing its in-person trainings.
Virtual reality films created by workshop participants about their own communities can be seen on Contrast's website under Creator Initiatives. Stories from Rio, Brazil, are being released now.
The future of VR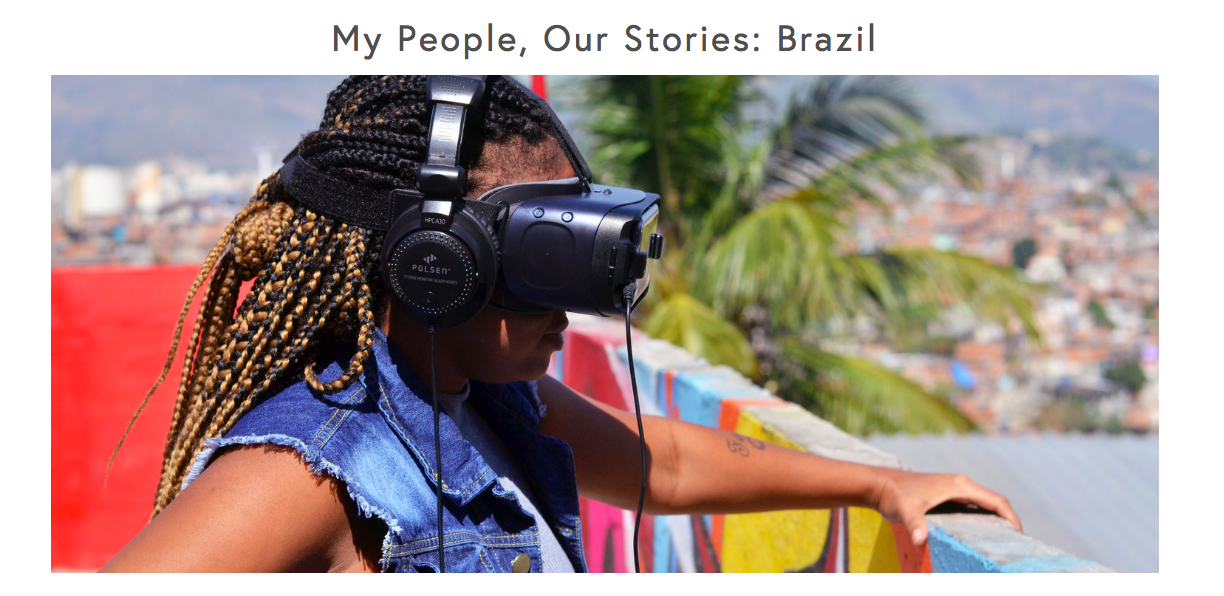 Lee says consumers mistakenly believe that virtual reality is expensive and difficult to produce.
"Now you can get a good 360-degree camera for as little as $100," Lee said. "And you don't have to be tech-savvy to use it."
But she also points out that it's a mistake to assume VR is the best way to tell a story or cover events.

"Every idea and every story should be carefully assessed before choosing the medium to bring it to life."
As for the future of Contrast, the studio plans to offer more interactive content in 2019.
This post is part of MLC Media's Al Jazeera English Spotlight series. Contact us to learn more about sponsorship opportunities with Contrast; broadcast and digital advertising with Al Jazeera English; or how MLC can help with your brand and marketing initiatives.  
Follow MLC Media on LinkedIn.