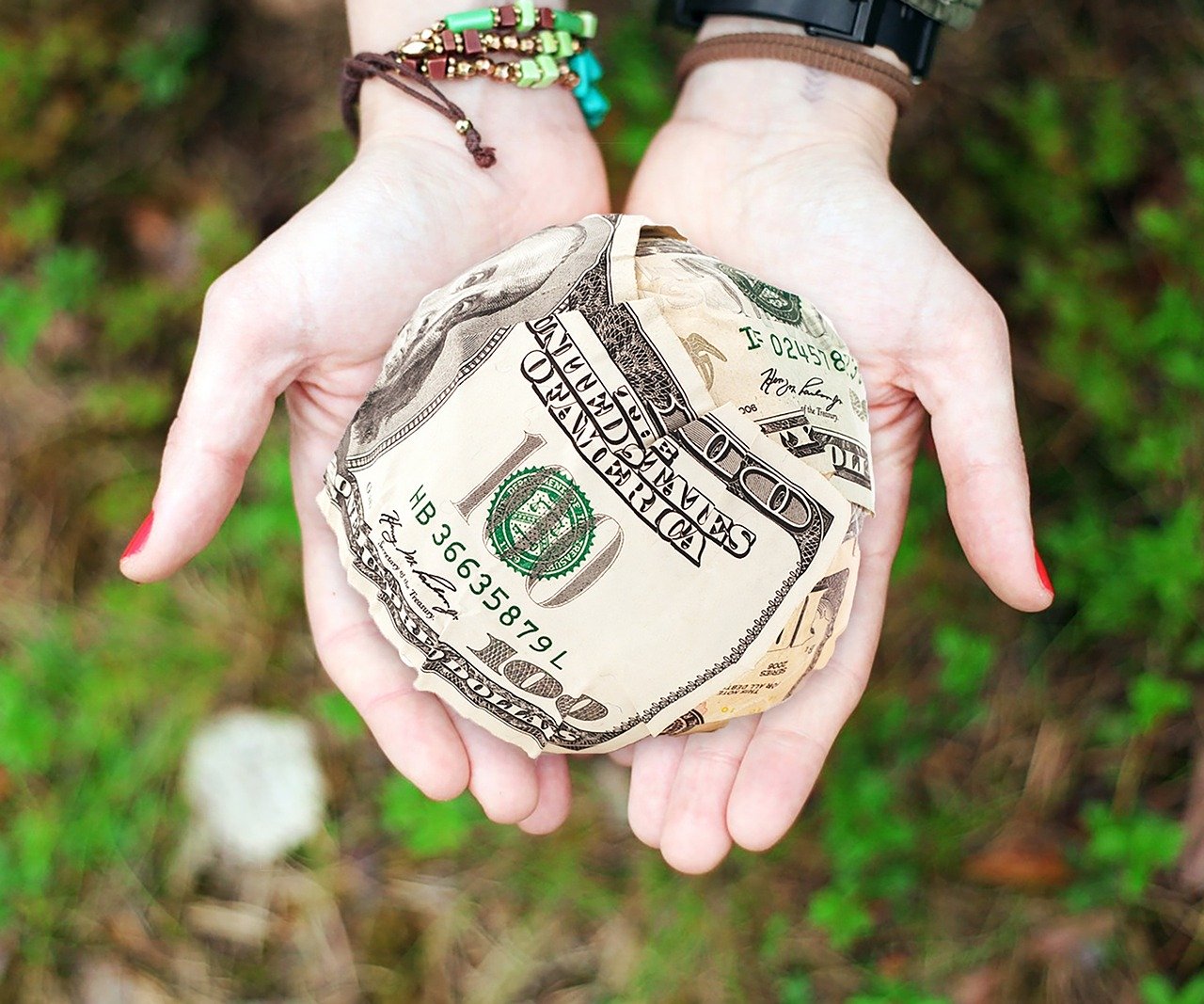 Ramadan Fundraising During Coronavirus: 5 Strategies for Successful Campaigns
By Mohamad Chehade, PhD
Most Muslim nonprofits launch their largest annual fundraising campaign during Ramadan.
Ramadan, also referred to as the Fasting month, is observed by Muslims worldwide in the ninth month of the Islamic lunar calendar year. Similar to Christmas time for Christian charities, it is common for Muslim organizations to raise over half of their annual revenues throughout this month-long "season of giving," when Muslims typically donate 2.5% of their accumulated wealth to nonprofits of their choice.
Multiply that by the world's 1.8 billion Muslims with an overall wealth of over $2 trillion, and approximately $200 billion is spent across the globe each year in line with Zakat, a religious obligation for all Muslims.
Ramadan Fundraising During Coronavirus Explained
This Ramadan (April 24 through May 24 in 2020), due to COVID-19, Muslims will not hold fundraising events nor prayers at Mosques. As social distancing is in effect and public gatherings are cancelled, most donations will be made online. In this article, we will address ways to reach potential donors for Ramadan Fundraising During Coronavirus.
Here are five key strategies for running a successful Ramadan fundraising campaign:
1. The Right Prospect – The first step is to identify your organization's potential donors. Only a small percentage of individuals or organizations will donate to your cause, so understanding who they are and how to reach them is paramount to success. Consider what motivates them to give; for Muslims, they are motivated to donate during Ramadan for causes they care about, especially to support the poor and refugees around the world.. Also consider specific groups and demographics who may be interested in your organization's mission. Do your research and once you've narrowed down your target audience, reach out to them online, by direct mail, TV, and whatever way you can reach them. (Due to the current issues with coronavirus concerns, all efforts should include options where donors can give online. )
2. The Right Message – Target potential donors with a message that speaks to both their hearts and minds. Since Muslims pay Zakat dues during Ramadan, bring Zakat-eligible programs and causes that they care about to their attention. Messages that use storytelling to convey how donors' contributions affect the everyday lives of beneficiaries are most compelling not only because they touch potential donors on an emotional level, but also because they help donors feel they are choosing an organization that is doing the most 'good' with their money.
With storytelling, it's important to choose a story—and the right person to tell it. You want the story to resonate emotionally with your audience and their values. Details are often what make stories real and relevant for the audience. A person talking about how they had to raid their child's piggy bank to buy dinner is more memorable than someone who simply says they're struggling after losing their job. If you can find someone who received help from your organization and is willing to tell their story in an ad, this is usually the best solution for real, relatable storytelling.
Videos are an ideal medium for storytelling, especially when many people are watching TV or online videos. However, blog posts, social media posts, and podcasts are also good options. Here are several good storytelling videos from nonprofits, and why they work:
Still the Most Shocking Second a Day
This Save the Children ad tells the story of a little girl living her life from one birthday to the next, as she and her mother go from living a happy, comfortable life, to being forced to flee from war, and later becoming separated. Eventually the little girl is separated from another child she became friends with at a refugee camp, and a worker asks her birthday in an attempt to locate her parents. When the girl responds, "May 16," the worker replies, "That's today, happy birthday!" The child stares blankly. The ad ends with a message to remember that similar situations are currently happening in the United States, and imploring the viewer to help.
Slaying Childhood Cancer: Alex's Lemonade Stand Foundation
Alex's Lemonade Stand Foundation produced this ad, in which a father tells the story of his fifteen-year-old daughter Jordan, who has been fighting cancer since she was five. The ad ends with a reminder that, "Together, we can slay childhood cancer."
Give Me a Heart Campaign
Donate Life America created a campaign combining YouTube and Instagram strategies. They asked people waiting for hearts to tell their stories on Instagram, and compiled these stories in a YouTube video, encouraging people to double-tap to "give them a heart." On Instagram, this redirects to a page to register as an organ donor.
First World Problems
This ad from Water is Life features people in water-insecure areas reciting "first world problems," such as complaining about a lack of heated leather seats, losing a phone charger, or forgetting to take their phone to the bathroom. The ad closes by reminding people that "First world problems aren't problems" and that they can donate to help bring clean water to those who need it.
3. The Right Time – Ramadan is the season of giving for Muslims, as Christmus time is for Christians. Plan your campaigns early enough to reach out to prospective donors at least a week prior to the start of Ramadan, in order to build awareness and increase momentum throughout the month of Ramadan. Then make frequent updates and reminders throughout the month via online advertising, email, and direct mail. In the case of direct mail, be sure to reach your recipients during the first few days of Ramadan, and again with a greeting card and 'last chance to donate' message two or three days before the Eid holiday, which marks the end of Ramadan. The first mailer can be mailed using the special not-for-profit bulk rate, but the second mailer should be sent first class.
4.The Right Solicitor – You need to reach potential donors using mediums suitable for the potential donor audience you are trying to reach. If they are interested in causes similar to your own, your organization should be prominent in the search results anytime they make a query. Use banners or ads on the websites and social media networks they frequent most. They should receive email and direct mail appeals from you, as well as see your video ads wherever they are and whatever they are doing. Surely, search and social advertising are a must, yet don't ignore TV and media agency advertising.. This year, many people are spending more time online or watching TV due to Covid-19 prevention efforts. Always make it easy for donors to donate, whether at the click of a link or by referring them to your website.
5.The Right Investment – You can't expect to raise money without investing; it costs money to raise money, so once you identify a target sum you'd like to raise during Ramadan, you must also invest enough to meet it. You should be aware of how much it approximately costs to raise one dollar for your organization – anywhere between five and 40 cents – as well as how much you need to invest to achieve your fundraising goals. The less you invest in fundraising, the less you raise, so be realistic when deciding how much to allocate for your fundraising campaigns. Consider how many people you want to reach, your typical conversion rate in the past, and whether you will ask participants in online campaigns to help fundraising by sharing your message or asking others to donate. If you want to raise $10M in a particular campaign this year, and it typically costs ten cents to raise one dollar, then you should be prepared to invest $1M in fundraising campaign costs.
The Effects of Coronavirus on Ramadan 2020 Fundraising Efforts
As most of us are aware, the current coronavirus pandemic has affected nearly every industry, and these effects will be felt in the celebration of Ramadan. As stores and malls close their doors, many people will be shopping for Eid solely online. The usual gatherings of  friends and community events for Ifthar—fast-breaking at sunset—won't be happening. Mosques all over the world suspended congregations in mosques, and Muslims have been advised to pray at home.
What does this mean for your fundraising efforts? While giving drastically increases during Ramadan, people whose incomes have been affected by the virus may have less money to donate this year. Others will mostly give online instead of attending in-person events.
But as Rabina Khan wrote recently in The Independent, the current coronavirus concerns are also a reminder of the giving spirit of Ramadan: "A core principle of Islam is helping our fellow human beings. During the coronavirus outbreak, there are many ways we can practice this, whether that be donating to food banks, supporting local businesses, or checking up on our neighbors."
Nonprofits may choose to focus their strategy on this desire to help others for the Ramadan season. Muslims may be interested in helping food banks, or other charities that assist those currently struggling due to the pandemic. If your nonprofit is doing something to help those who have lost their income or are otherwise affected, this might be a good thing to focus on in your communications.
This year, Muslims will be focused on donating online rather than attending in-person fundraisers or events. This will be the single most noticeable effect of Coronavirus, where giving will be mainly online—no cash, no fundraiser events, no fundraising after congregational prayers at mosques, and even donations by mail will be lower than previous years. Therefore, 2020 is the year to shift most advertising spending to online venues, as people staying home will spend more time online and make most of their donations there as well.
MLC Media has helped numerous nonprofits since 2003. Because we know what motivates donors to give, what audience to target, and how, we have partnerships with media agencies, networks, and publishers that potential donors watch or read. We represent Aljazeera Media Network as well as other reputable networks, globally and those based in the US.
If you need help planning or implementing your Ramadan campaign strategy, send an email to [email protected], . We'd love to hear from you and would be happy to help you meet your fundraising goals for Ramadan 2020 and beyond.