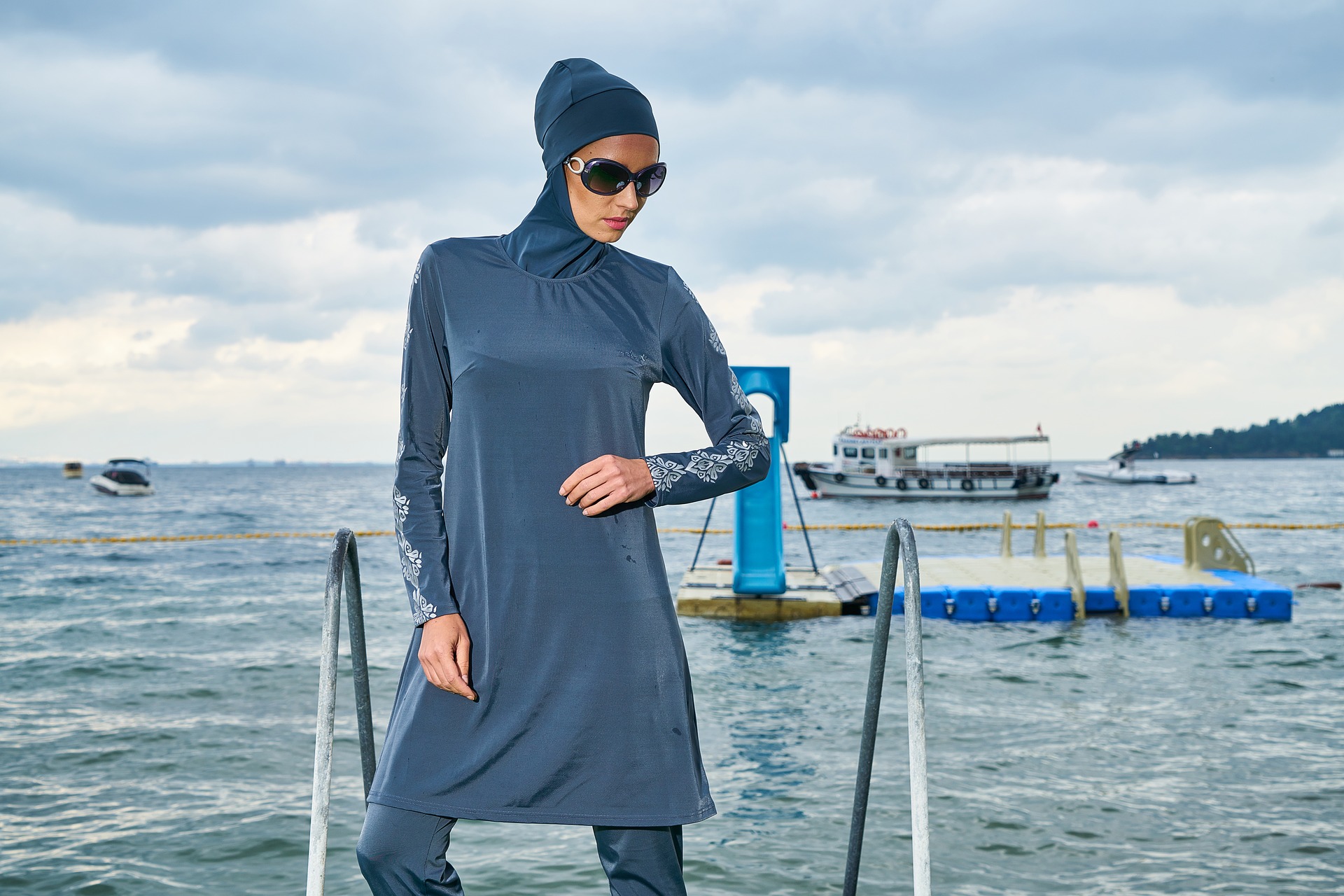 Understanding the Muslim Consumer: Lessons from Successful Global Brands
Islam is the second largest and fastest growing religion in the world:
By 2050 there will be

2.8 billion

Muslims globally, more than a quarter of the world's population

Halal products are expected to reach $

58.3 billion

by 2020

The Muslim travel market is predicted to be worth

$300 billion

by 2026
Benefits of Marketing to Muslim Consumers
The consumer of the future is arguably a Millennial Muslim. Young Muslims are affluent and digitally engaged. They value honesty, sincerity, and a commitment to improving life. Muslim women are driving change in gender relations in both public and private spheres. 
But many brands still miss the mark when it comes to understanding and relating to Marketing to Muslim Consumers, leaving a massive market untapped or, worse, alienating themselves with sloppy or stereotypical marketing.
There are countless examples of brands demonstrating a complete lack of cultural sensitivity and Muslim Marketing. And once consumer trust is compromised, it's extremely difficult to win back.
Islamic Markets and the Muslim Consumer
As Islamic markets have matured and diversified, so has the influence of traditional Islamic teachings in the marketing mix.
Islamic marketing is inherently "designed to be empathetic to Sharia law, which governs, or at least informs, every aspect of a Muslim's life. This is a complex area, and some Muslim countries follow Sharia law more strictly than others," writes Arindam Bhattacharyya, head of strategy at Mediacom Indonesia.
So while Muslim consumers share commonalities, they also have very different purchasing behavior and expectations depending on whether their religious views are conservative, New-Age, liberal, or socially pragmatic.
In her book, Generation M: Young Muslims Changing the World, Shelina Janmohamed writes:
Their faith affects everything, and they want the world to know it. This is what sets them apart from their non-Muslim peers. It's the single factor that will shape them and a world that they are determined should cater to their needs … They are a tech-savvy, self-empowered, youthful group who believe that their identity encompasses both faith and modernity.
Indeed, researchers are looking closely at links between product adoption and religiosity, or the extent to which individuals follow religious tenets and indoctrination.
"Efforts like these are now helping shape the characteristics of Muslim consumers and will go a long way in making marketing activities in Islamic markets more effective," writes Talha Salam, a faculty member in marketing at the FAST School of Business.
Initiatives by Oxford's Saïd Business School, Ogilvy Noor, and the Journal of Islamic Marketing are contributing to actionable practices for Islamic markets, including modest fashion, halal food, Muslim-Friendly Tourism, and interest-free financial products.
Lessons from Around the World
According to the Global Muslim Travel Index (GMTI) 2019, Malaysia retains its top spot for the most Muslim-Friendly destination in the world. Indonesia, the world's largest Muslim-majority country, was also named a prime Muslim-friendly destination along with Thailand, Taiwan, and Hong Kong. Just last year, Malaysia launched the Muslim Friendly Accommodation Recognition program, a joint initiative between the Tourism, Arts, and Culture Ministry and the Islamic Tourism Centre (ITC), which will recognise syariah-compliant hotels in the country.
"The implementation of the Recognition program will provide opportunities to not only set the standards, but further tap into the Muslim and non-Muslim markets," said Tourism minister Datuk Mohamaddin Ketapi. "This concept focuses on the importance of fulfilling the needs and facilities for Muslim travelers by hoteliers." The program encourages hotels to provide halal food options and prayer facilities, address concerns about hygiene and cleanliness, and provide information about Muslim-friendly places to visit near the hotel.
A joint report by Mastercard and the halal travel authority CrescentRating found that Malyasia is also the most welcoming country for Muslim women traveling solo. The findings were based on various features women sought out in travel accommodations, such as halal food, female prayer rooms, single-gender spas, pools, beaches, beauty salons, and local openness to the hijab being worn in public.
So what can brands from non-Muslim majority countries learn? 
Brands have reacted to Islamic fashion with YouTube channels and other content portals that feature special 'hijab' sections

Behaviour-based online targeting is highly effective at meeting Muslim consumer needs

Ramadan and festivals like Jakarta Islamic Fashion Week offer enormous opportunities for brands to reach Muslim consumers with Islamic marketing messages

Google and other brands have fully embraced Ramadan with live broadcasts of daily prayers from Mecca

Sunsilk speaks to Muslim consumers year round with its new shampoo specifically targeted at hijab wearers

Dove, Persil, Pril, and The Body Shop feature Muslim women in their campaigns

McDonald's sells halal-approved ice cream in Asia, which has cut into Haagen-Dazs' market share of non-certified products

HIJUP was one of the first Muslim lifestyle companies to receive funding from global investors

Saaf Cosmetics and Colgate-Palmolive follow Sharia law throughout every stage of their business process, from manufacturing to branding
In fact, the most successful global brands in Indonesia have adapted their messages to conform to Islamic law in some way, even though it isn't enforced throughout the entire country.
"The most compliant brands are also giving themselves a chance to extend their messages beyond Indonesia into other Muslim territories. But to work elsewhere, of course, they will need to be sensitive to the specific beliefs and behaviours of Muslims in those target markets," says Bhattacharyya. 
International brands must still do a better job at promoting Islamic products and services on a global scale.
Like all markets, age, economic class, and education play a role in consumer behavior, but in order to design products and services for Muslim consumers, brands must consider the needs of various, and often quite diverse, segments according to their faith, local culture, and how they interpret information.
To learn more about Islamic marketing, and how we can help you reach more Muslim customers, please contact us
here.
References
Why Muslims are the World's Fastest-Growing Religious Group, Pew Research Center, by Michael Lipka and Conrad Hackett, available at: http://www.pewresearch.org/fact-tank/2017/04/06/why-muslims-are-the-worlds-fastest-growing-religious-group/ (accessed February 4, 2020)
Market Value of Halal Foods Worldwide, Statista, available at:
https://www.statista.com/statistics/562857/market-value-of-halal-products-worldwide/ (accessed February 4, 2020)
The Global Muslim Travel Index, available at: https://www.crescentrating.com/reports/mastercard-crescentrating-global-muslim-travel-index-gmti-2018.html (accessed February 4, 2020)
The Biggest Winners and Losers of Ramadan Marketing, Forbes, by Joe Escobedo, available at: https://www.forbes.com/sites/joeescobedo/2017/06/11/ramadan-marketing/#6984e0db2d55 (accessed February 4, 2020)
What India Teaches Us About Islamic Marketing, MediaCom, by Arindam Bhattacharya, available at: https://www.mediacom.com/en/think/magazine/the-culture-issue/what-indonesia-teaches-us-about-islamic-marketing (accessed February 4, 2020)
Generation M: Young Muslims Changing the World, by Shelina Janmohamad, available at: https://www.amazon.com/Generation-Young-Muslims-Changing-World/dp/1780769091 (accessed February 4, 2020)
The Muslim Consumer and Islamic Marketing, Aurora, by Talha Salam, available at: https://aurora.dawn.com/news/1141807 (accessed February 4, 2020)
Global Muslim Travel Index, 2019, available at: https://www.crescentrating.com/download/thankyou.html?file=hJGfOCBy_20190406_MC-CR_GMTI_2019_Interactive.pdf (accessed February 4, 2020)
Malaysia First Country in the World to Recognize Muslim-Friendly Hotels, The Star, Chester Chin, available at: https://www.thestar.com.my/lifestyle/travel/2019/08/07/malaysia-muslim-friendly-acommodation (accessed February 4, 2020)
Malaysia is the Best Country for Muslim Women Traveling Solo, Report Finds, Business Insider, Rachel Genevieve Chia, available at: https://www.businessinsider.sg/malaysia-is-the-worlds-best-destination-for-muslim-women-travelling-solo-report-finds/ (accessed February 4, 2020)