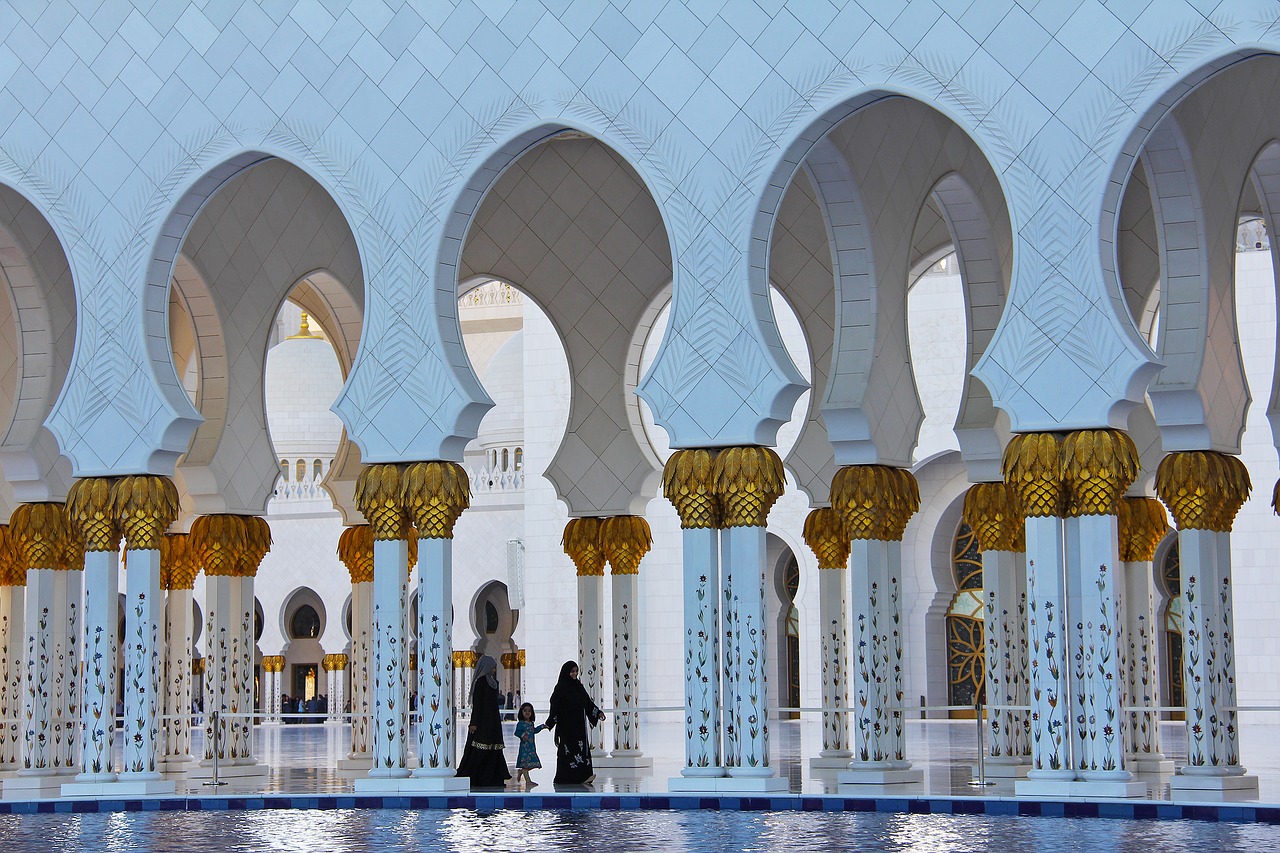 Ramadan Marketing 2020: What You Need to Know
With anti-Muslim rhetoric at its height, savvy and socially responsible brands are promoting inclusion. Here's what you need to know about Ramadan and how to approach your Muslim marketing initiatives in 2020. Make your Ramadan marketing 2020 effective with these easy steps.
What is Ramadan?
Long regarded as one of the five pillars of Islam, the holy month of Ramadan will begin on April 24 of 2020, the eighth month of the Islamic calendar.
The annual observance of Ramadan requires most able-bodied Muslims to refrain from eating, drinking, smoking, and sexual activity from dawn to dusk. The spiritual significance of fasting is surrender and submission to the Creator.
The Quran, which is Muslims' guidance book, was also revealed during Ramadan to the prophet Muhammad, who was said to have fasted throughout this holy month.
It's a very personal spiritual journey in which individuals are asked to look inward, to their hearts and souls, and cast off physical distractions as they explore their relationship with the Creator.
While fasting requires great discipline, Ramadan is considered a joyous time and followers often congregate with family and friends. The season ends with a holiday called Eid al-Fitr, one of two major holidays celebrated by Muslims around the world. This year it will fall on May 24.
Consumption During Ramadan
Since people can feel lethargic from fasting throughout the day and sleeping less at night, work productivity may suffer and some business decisions are usually postponed. Thus, some people wait for Ramadan to take time off from work.
Despite the fast, buying behavior increases as people shop for food, clothes, electronics and jewelry in anticipation of Eid. Jordanian economist Samer Sunnuqrot told BBC News that people tend to consume more and even purchase more than they actually need, adding, "The positive side of Ramadan for businesspeople is a higher demand for goods and services, and higher consumption." So it's not surprising that consumer-focused companies typically increase their advertising spend by 20 percent during Ramadan.
Charities also tend to get a boost as mosques collect donations and people are encouraged to donate online. "It is our busiest time of the year," Safiya Baharune at Islamic Relief in London told the BBC. 
Data collected by Webpals, Inc. in 2019 supports this conclusion. They found that during Ramadan, traffic increased by 230%, with conversion rising by 30%. Social media usage also increases, particularly at nighttime, peaking at around 3 AM with a 20% increase. Meanwhile, shopping app downloads increased 40% in the week prior to Ramadan.
The growth of Muslim markets
With more than 1.6 billion Muslims celebrating Ramadan in 33 countries, the season offers exciting opportunities for advertisers.
Muslims made up 24.1 percent of the global population in 2015 and, according to Pew Research, will grow more than twice as fast as the overall world population between that year and 2060 (and will likely surpass Christians as the world's largest religious group).  
Thomson Reuters' 2019-20 State of the Global Islamic Economy Report found:
The Islamic finance sector has $2.5 trillion in total assets

Food and beverage leads Muslim spend by category at $1.37 trillion

The modest clothing and apparel sector is valued at $283 billion

Media and entertainment spend is approximately $220 billion

The travel industry enjoyed $189 billion in spending

Spending on pharmaceuticals is around $92 billion

Cosmetics for Muslim markets are valued at $64 billion
Muslims also have the youngest median age of all major religious groups (24 in 2015), a key demographic for marketers.
Iconic Symbols of Ramadan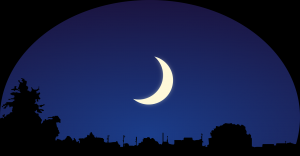 Much like Christmas and Thanksgiving for Western cultures, there are various religious symbols that will help brands incorporate Islamic elements into marketing activities to better position themselves and attract more customers.
The crescent moon is probably the most common symbol used in Ramadan ads and visual marketing today.
It signifies the beginning of each month on the Muslim lunar calendar, including Ramadan and the first day of Shawwāl (Eid al-Fitr), which signifies the completion of the month-long fast.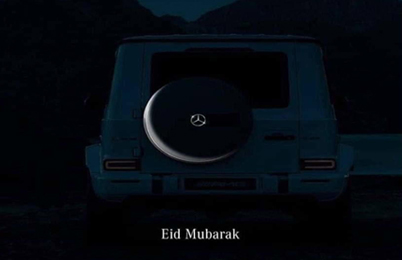 In 2019, Mercedes Benz Middle East found a creative way to congratulate Muslims on Eid, by creating a video ad featuring a Mercedes SUV under a night sky with fireworks. The caption reads, "May the magical occasion of Eid Al-Fitr steer you closer to your dreams. Eid Mubarak from all of us at Mercedes-Benz Middle East." The end of the video also wishes viewers a blissful Eid.
Mercedes' dealerships across the world also found clever ways to wish their customers a happy Eid al-Fitr. Emerald Motors featured the iconic Mercedes logo partially in shadow, so it appeared as the crescent typically associated with Ramadan. It was captioned, "The STAR shines. Eid Mubarak." Another urges customers to, "Treat yourself from Eid to Eid."
Dates are commonly found in Ramadan advertising campaigns, part of Islamic tradition since the religion's origins. They symbolize breaking the fast and are eaten daily – in the evening with a glass of water.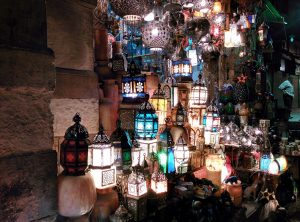 The late hours observed during Ramadan in Muslim countries are symbolized by lanterns throughout the season, particularly in Egypt where the tradition began. While not as common as the crescent moon, the lantern is featured in many marketing campaigns and ad formats to convey the spirit of Ramadan.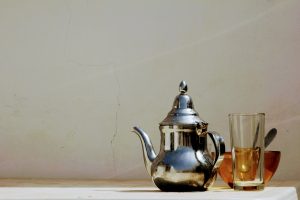 Also, Arabic teapots are frequently used in Ramadan marketing campaigns to represent the gathering of friends and loved ones to drink tea throughout the evening and early morning hours. Fifteen of the top 30 tea-drinking countries are in the Middle East and North Africa, which now accounts for a quarter of global tea consumption. Similar to the English high tea ritual, tea drinking in Arab countries is traditional, nostalgic, and formal (regarded as a refined way to welcome guests).
The firing of cannons to signify the start and end of the daily fast during Ramadan is an ancient tradition that began hundreds of years ago. This iconic symbol is reminiscent of a time when clocks and watches were nonexistent, and many brands have found creative ways to incorporate the cannon into their marketing materials and advertisements.
Messaging
In addition to the use of iconic symbols to appeal to Muslim markets during Ramadan, modern brands can share messages of good tidings such as the popular Ramadan Kareem (Ramadan is generous), and Eid Mubarak or Ramadan Mubarak (Mubarak means blessed).
Of course, cultural sensitivity is of paramount importance as it's easy to make blunders and get advertising messages wrong.
Who can forget Tesco's 2015 campaign in which the brand advertised Smoky Bacon Flavored Pringles with the message "Ramadan Mubarak" in an aisle display near the East London Mosque, one of the world's largest places of worship for Muslims? Like many "bacon flavored" products, the chips don't actually contain any pork, but the packaging, aimed at the average bacon consumer, did not make this clear. Unfortunately, the marketing message ended up being offensive to many Muslims, some of whom took to social media to respond. A Tesco spokesperson later released a statement saying they realized the Smokey Bacon Pringles weren't "in the most suitable place" and had since been moved.
This is a good example of how market research, including consulting members of the intended target market, can help companies avoid marketing missteps. Had Tesco or Pringles run the ad by actual Muslim consumers, they might have realized their mistake and chosen another flavor to promote with their Ramadan display.
Conclusion
Now, more than ever, brands have realized that messages of inclusion appeal to consumers, and are increasingly important to their bottom line.
MLC increases your global reach and advertising value with multicultural audiences.
Contact us today for a free consultation or to learn how we can help you.
*images by Pixabay.com