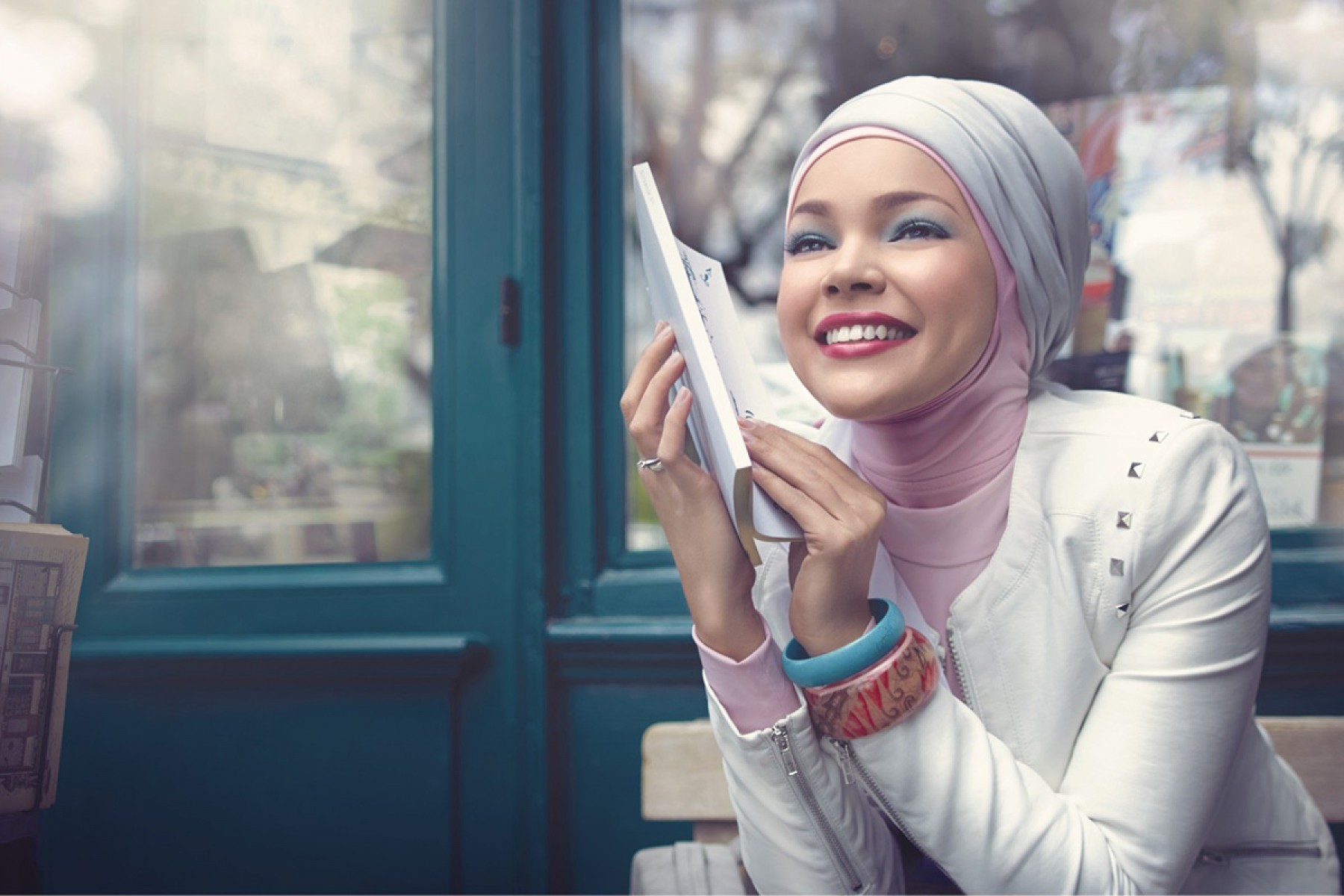 4 Things to Know about Muslim Consumers
As the fastest growing demographic on earth, Muslims are making their influence felt across consumer categories.
And the smartest brands are paying attention.
The combined spending power of the global Muslim market  is equal to the world's third largest economy, after the U.S. and China.
And according to a study by Thomson Reuters, Muslim consumers are poised to spend $3.5 trillion by 2021.
Driven by greater stability, economic growth, and public-private partnerships in Muslim-majority countries, Branding For Muslim Consumers markets like modest fashion, education, halal food, travel, cosmetics, and pharmaceuticals offer new opportunities for global brands.
Here's what you need to know about these lucrative markets:
Muslims are young, affluent, and informed
One of the strongest drivers for the continued growth of the Islamic economy is the fast growing, Muslim population worldwide, which is not only large, but young.  
According to Pew Research Center's Forum on Religion & Public Life, the global Muslim population is expected to rise from 1.7 billion in 2014 to 2.2 billion by 2030 (26.4 percent).
The study also projects the global Muslim population will grow at twice the rate of other religions, with an average annual growth rate of 1.5 percent for Muslims, compared with 0.7 percent for non-Muslims.
By 2030, nearly 30 percent of the world's population of 15-29 year-olds is projected to be Muslim.
"Young Muslims are proud of their faith, enthusiastic consumers, dynamic, engaged and creative," Shelina Janmohamed, author of Young Muslims Changing the World, told the Guardian.
Indeed, 'Generation M' is young, affluent, digitally savvy, and highly entrepreneurial. 
Values and ethics are important to Muslims 
When making choices among brands, young Muslims look for those that align themselves with a particular set of values and ethics.
According to Faisal Masood, founder and president of the American Muslim Consumer Consortium, "They want to relate to their standard values, but at the same time, they are very conscious about the environment. They are very conscious about eating healthy. They are very conscious about peace."
These kinds of consumers, says Masood, are basically being considered as the next output of the Muslim market.
Muslims respond well to advertising appeals that stress cleanliness, health, and environmental friendliness. And since many of these values have universal appeal, products and services do not need to be positioned for Muslims only.
Modest fashion is seen in the media (female Olympic athletes wearing hijab), startups, and young professionals who see fashion as integral to asserting their rights and individuality.
Muslims prefer similarity to difference
While 'halal' and 'Islamic' categories of consumer goods and services are essential to tapping into global consumer markets, marketing messages can be more universal in nature, rather than overtly religious.
In fact, Muslims around the world have lifestyles similar to consumers in the West, and prefer similarity to difference when engaging with their favorite brands.  
Young, trend-setting Muslims are forging their own identities and have adopted terms such as 'Mipsterz' (Muslim hipsters) and 'GUMmies' (Global Urban Muslim consumers), demanding the attention of mainstream players in the areas of travel, food, education, and fashion.
Writing about the Arab world for the Harvard Business Review, Vijay Mahajan, says: "Everything I saw and everyone I met suggested that the Arab market is not divorced from the rest of the world. Consumers there have the same demands as people everywhere, and … the region's markets are growing, globally interlinked, and intensely competitive."
Adherence to Islam is varied  
Depending on age, location, and cultural influences, adherence to Islam varies greatly among Muslims.
A 2014 Pew study spanning 42 countries found that 83 percent of respondents from Muslim majority countries considered "religion as very important in their lives." Only 21.5 percent of respondents from European countries said the same compared to 53 percent in the U.S.
While excess, and ostentation, may be seen as contrary to Islamic values, advertisements for luxury goods can make products more acceptable by depicting wealth as deserved and beneficial to one's quality of life and freedom of expression.
In this way, Muslims can view luxury products as helping define one's place in society and not contrary to their religious convictions.
The Islamic concept of consumption is based on principles and rules such as the lawful (halal), the forbidden, ethical values, and the rule of moderation.
Material progress is itself a moral value, and an unwillingness to enjoy or take satisfaction in material life goes against Islamic teachings. This is why Some Muslims embrace materialism while others opt for a more modest lifestyle.
Marketing decision makers should study consumer segments carefully in order to establish a new, strong presence in various markets.
For more information on Muslim consumers and luxury goods, download our free report here.
About MLC Media
MLC amplifies your global reach and advertising value with Muslim and halal audiences. Our exclusive relationship with the award-winning Al Jazeera lets you reach over 360 million people worldwide via the network's broadcast, digital, and social channels in English and Arabic. At the forefront of modest fashion and the $3.7 trillion halal market, we deliver powerful marketing solutions for brands and advertisers. 
Contact us today for a free consultation.