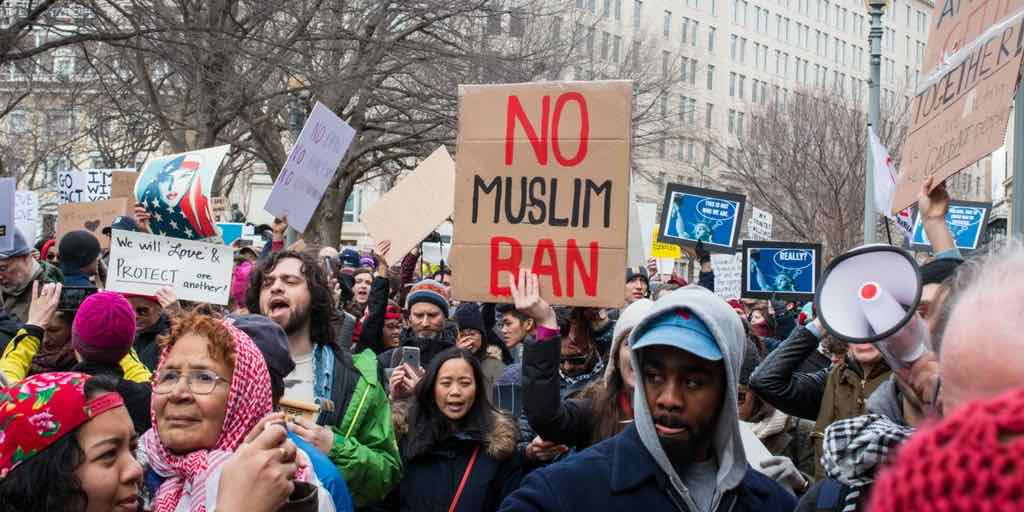 American Muslim Poll 2018: Pride and Prejudice
The American Muslim Poll 2018: Pride and Prejudice by the Institute for Social Policy and Understanding measures the level of public anti-Muslim sentiment in its most impactful manifestations and, in collaboration with Georgetown's The Bridge Initiative, developed the first-ever annual Islamophobia Index (II).
The report measures the Islamophobia Index among American Muslims as well as the degree to which Muslims have accepted ideas of collective blame, shame, and alienation.

The analysis also measures pride, joy, and confidence in one's faith identity across communities and how these sentiments are linked to civic engagement and national identity.

Finally, this report explores the views of Muslim women. What, in reality, are American Muslim women's biggest challenges and fears? How do they feel about their faith and community? If they wear hijab, what are their reasons for doing so?
Key Findings from the American Muslim Poll include:
Muslims are less satisfied with the direction of the country vs previous years, but are more politically engaged.
The majority of Americans across faith and non-faith groups support Muslim civil rights.
The Islamophobia Index, which measures the level of anti-Muslim sentiment in America.
Muslims in America reject violence more than other Americans.
Most American terrorist fatalities are at the hands of white supremacists.
US media portrays Muslims as more prone to violence than other people.
For Muslim women (and men), Islam is a source of pride and happiness, but prejudice in the form of racism and Islamophobia threaten them.
Download more detailed information about each of these key findings here. Access the American Muslim Poll 2018: Full Report here.
About MLC Media
MLC increases your global reach and advertising value with multicultural audiences.
Our exclusive relationship with the award-winning Al Jazeera Media Network lets you reach over 360 million people worldwide via TV, digital and social channels in both English and Arabic.
At the forefront of modest fashion and the $3.7 trillion halal market, we deliver powerful marketing solutions for brands and advertisers.
Contact us today for a free consultation or to learn how we can help you with international and multicultural marketing solutions, including strategy, broadcast and digital advertising, SMM, PPC, SEO, and content marketing.