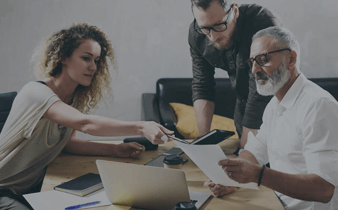 The Top 3 Way to Increase Engagement with American Muslim Consumers
Roughly 7 million Muslims live in America. Their spending power is estimated at over $170 billion. Yet 98% feel American brands don't actively reach out to Muslim consumers.
Unlike other demographics, Muslim consumers tend to be extremely loyal, with over 80% saying they would prefer to buy brands that recognize and support Muslim identity.
And here we come to the crux of the matter: Most American companies are oblivious to the fact American Muslim Consumers are waiting to be recognised, to have their needs met, and see their culture reflected in brand stories. Behind the politicized headlines and stereotypes are consumers left waiting for brands to begin a conversation with them.
Here are our 3 ways to turn this around:
1. Seek Understanding of Muslim Values
There's a considerable lack of knowledge about the growing Muslim American consumer market and much of that stems from a lack of understanding of Muslim values. Family, modesty, community, and transparency are all important values to be aware of when you begin connecting with these consumers. Islamic values must be understood in order to facilitate a mutually respectful relationship.
Why not begin this journey by undertaking cultural training to educate management and employees on the importance of the values held by the Muslim American consumers? Implementing a cultural diversity plan will benefit Muslims and non-Muslims in your company alike, by improving the working environment for everyone. One Economist study found that 71% of respondents believe diversity and inclusion promote better talent management at work, 64% feel it promotes employee satisfaction, and 57 percent believe it improves corporate reputation.
2. Tailor Your Offerings
There are an estimated 6 million American Jews. This is comparable to the number of American Muslims—about 7 million. But for every halal product there are 800 kosher products. Simply put, too few companies are making an effort to provide what the Muslim consumer actually wants. In many cases, products may qualify as halal but the manufacturer hasn't taken the time to have the product certified. If you believe your company's products may qualify and would like to have them certified, information on the certification process is available at the Halal Certification Authority's website.
The food and beverage industry isn't the only industry that can benefit from reaching out to Muslim consumers. Companies in fields as diverse as fashion, finance, travel, and luxury products may also be missing opportunities to make an impact with this growing market. Developing custom products and services for Muslim Americans is a sure-fire way to gain effective audience engagement, and to show them their business matters to you. However, it is important to make sure you understand your target market and receive feedback from them on new product ideas, to ensure you really have developed a product they will embrace.
3. Make Muslims Feel Part of Your Brand Community
Sure it's true that Islam is a vital part of the average Muslim American's life, and they certainly see themselves as Muslims, but this doesn't have to come at the expense of being true Americans. Muslim/American values aren't mutually exclusive. They intersect. American companies have the opportunity to easily champion these common values.
For example, does the company promote interfaith respect and have a diverse workforce? Does the company hire Muslim staff who are allowed to be themselves freely in the workplace? These are the kind of factors that will speak to the American Muslim consumers and get them behind your brand.
Want to Know More?
Get these 3 things right and you're taking your first steps on the way to growing business with the Muslim community in America.
If this article has tweaked your attention, but you'd like a few more pointers of how to get your products or services in front of the Muslim market—then don't hesitate to contact us.