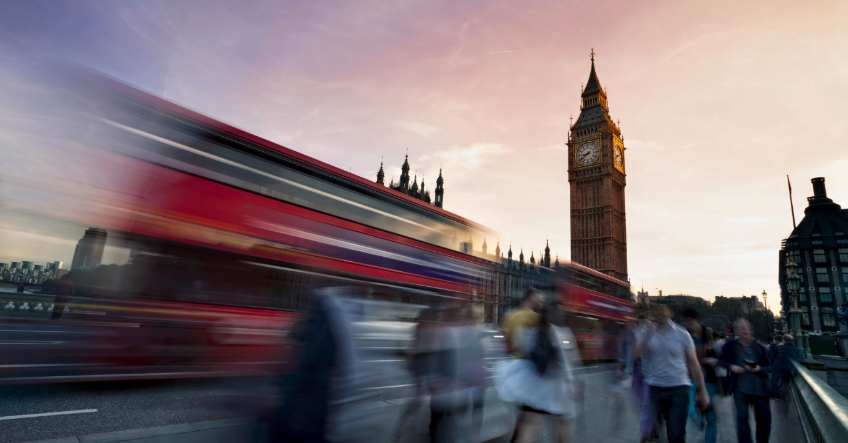 UK Islamic Economy Report 2018
Thomson Reuters has released its 2018 UK Islamic Economy Report, which predicts growth from $1.24 trillion in 2016 to $1.93 trillion by 2022.
The international Muslim population is exploding; Muslims are, in fact, the world's fastest growing religious group. In the UK alone, the Muslim population should reach 70 million by 2026, an increase of 10.65%.
Similarly, the UK's Islamic economy is on a rapid-growth trajectory, creating opportunities for brands and businesses throughout the country.
Highlights from the 2018 UK Islamic Economy Report include:
British Muslims are embracing their traditional values and religiosity, and the UK's ability to cater to diverse ethnic groups has made it one of the most visited destinations by Muslims.

Businesses are accommodating consumers' demand for Halal products and services with the help of Islamic Marketing Agency.

65% of UK's spending represents an opportunity for the Halal economy to provide alternative products and services to the young Muslim and non-Muslim population in UK.

More Muslims opting for higher education gives rise to more Sharia-compliant students loans.

There are eight major Halal certifiers actively operating within UK and some Halal-certified companies include industry giants like Kellogg's, KFC, Mars, Unilever, Shloer Drinks and Allied Bakeries, as well as Halal travel companies.
The report also details the UK's accomplishments in Islamic Finance, its investments and imports, the impact of Brexit, the economic ecosystem, and more. 
Click here for more information or to access the full report.
About MLC Media
MLC increases your global reach and advertising value with multicultural audiences.
Our exclusive relationship with the award-winning Al Jazeera Media Network lets you reach over 360 million people worldwide via TV, digital and social channels in both English and Arabic.
At the forefront of modest fashion and the $3.7 trillion halal market, we deliver powerful marketing solutions for brands and advertisers.
Contact us today for a free consultation or to learn how we can help you with international and multicultural marketing solutions, including strategy, broadcast and digital advertising, SMM, PPC, SEO, and content marketing.
Phone: (708) 529-0115
Email: [email protected]